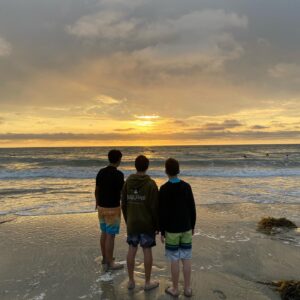 Church Beach Day at
La Jolla Shores
Join us on Tuesday, July 19th and August 9th for our church Beach Days at La Jolla Shores. Beach days are an all day, unsupervised, "come and go" gathering. We will be set up north of the lifeguard station. We will have a bonfire with a time of worship and s'mores at 6:30 PM. Please contact our youth pastor at jeffh@lwcpoway.com for more information.
June 29th, July 13th and July 27th
Start your summer off right with family and friends! Join us for our first Summer Family Night on June 29th at 6:00 PM for a good old-fashioned potluck. Bring your best dish to share and get ready for a night of fun and games at church.