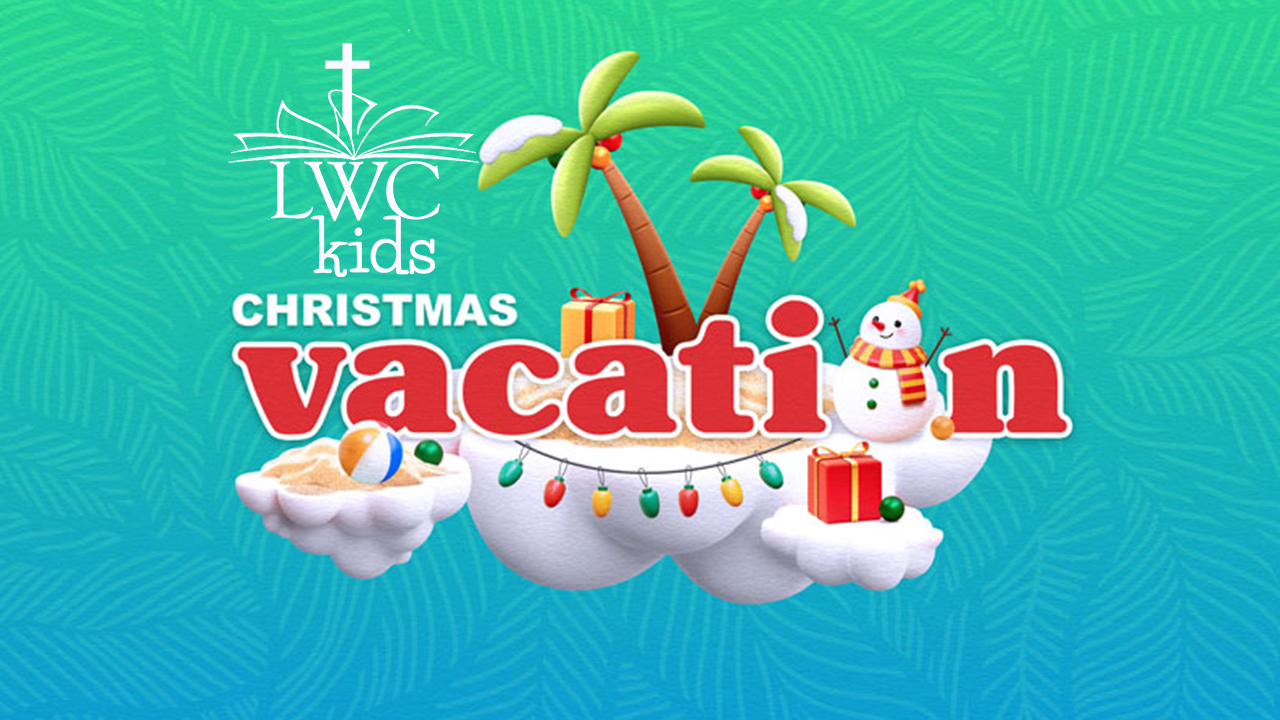 LWC Kids meet every Sunday in the Education Center at 10:00 AM for kids' pre-school through 5th grade. On the 4th Sunday of the month our kids join us in the sanctuary for worship and then are dismissed to their own class. On the 5th Sunday of the month our kids are in the sanctuary with the congregation for the entire service. If you have any questions about our kid's ministry please contact our director, Christa Hudgins at lwckids@lwcpoway.com.
Grab your sandals, sunblock, and swim gear because it is time for a Christmas Vacation! We will be making sand angels and roasting chestnuts around an open bonfire on our tropical getaway. You have never experienced Christmas like this! In this five-week series, we will focus on the birth of Jesus and the way God had been planning things from the very beginning. We will see how God sent Jesus for a reason, learn to trust God's timing, understand why God gives us what's best, and see how Jesus is why we celebrate because Jesus is God's gift to the world.
Memory Verse: John 1:9 The true light that gives light to everyone was coming into the world.