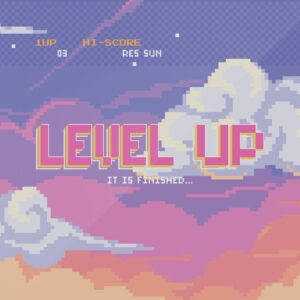 Video games are something today's kids are familiar with. . . maybe even too familiar! Games are played on every platform from game consoles to handheld devices/phones, and there are a ton of different games to choose from. But the constant across this diverse gaming universe is that every game has levels of increasing difficulty. When a player "levels up," they are usually met with more challenges but also with more rewards. Through this series, we are challenging kids to "level up" their faith by examining the events surrounding Jesus' death and resurrection. Even though they might be facing difficulties and adversity of their own, kids will find the greatest rewards in their faith when they fix their eyes on Jesus. Because
Jesus trusted God, Jesus beat death!
When we doubt and have questions about God,
Jesus helps me believe,
and even during those times,
Jesus is always with me.