In Acts 2:42 we find that the early Church "devoted themselves to the apostles' teachings, to fellowship, to the breaking of bread and to prayer." In other words, they were committed to learning the things of God, they were dedicated to building a culture of supportive community, open acceptance, and embracing love where relationships could flourish and thrive, and they were determined to seek God through prayer! The result of this was that "Everyone was filled with awe, and many wonders and miraculous signs were done by the apostles."
Join us as we devote ourselves to the captivating Word of God, to a community of active love, and to the mighty work of prayer, then watch and see how God fills your life with His displays of awesome power!
Women's Weekly Bible Studies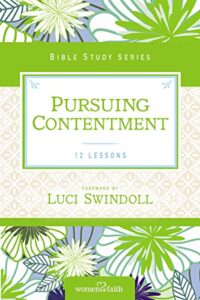 Wednesday Morning___________________
Topic: Pursuing Contentment, Women of Faith Series
All too often life falls short of our expectations and happiness seems just out of reach. We face disappointments, disarray, delays, and drawbacks. We want to be the kind of women who exude serene calmness, cheerfulness, and acceptance even in the midst of trials and difficult situations, but that is hard to do!
In Pursuing Contentment, you will explore what the Bible says about true contentment how it is a skill to be learned. You can break old habits and patterns of thinking and choose to be grateful in all circumstances. You can say, like the apostle Paul, "I have learned in whatever state I am, to be content" (Philippians 4:11). You can cultivate contentment in your heart.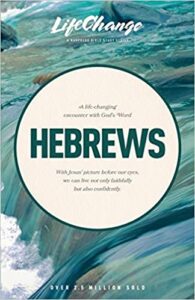 Thursday Evening ____________________
Leader: Liz Thompson
Location: LWC, West Room
Time: 7:00 PM
Topic: Hebrews, LifeChange Bible Study
With Jesus giving us a complete picture of who God is, we can live faithfully and confidently.
The letter to the Hebrews reinforces how Jesus' life on earth can help us look forward to the life God promises. This foundational and deeply impactful letter encourages us to have confidence in approaching God, now possible through Jesus' sacrifice on the cross. Dive deep into Hebrews and receive the confidence you need for whatever hurdles you're facing today.