Youth Ministry
Living Way Church Youth Ministry exists to introduce Jr. High and High School Students to a saving faith in Jesus Christ and to then provide them with the tools for spiritual growth where they will have the opportunity to develop a relationship with God and others that will influence the community around them.
Join us Saturday evenings from 6:00 to 9:00 PM outside the Education Center for Youth Group. We will be practicing our churches Health and Safety Plan. If you have any questions please email Jeff Hudgins at JeffH@lwcpoway.com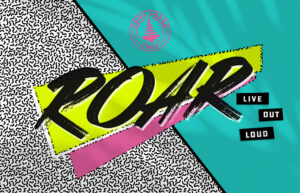 SUMMER YOUTH CAMP
This Summer's camp theme is "ROAR." We will look into what it means to Live Out Loud! Get ready, get pumped because it's going to be an incredible Summer!
Sign up today by emailing Jeff Hudgins at JeffH@lwcpoway.com. There is a $50.00 deposit due at sign up. The cost is $390.00 per camper and includes a camp shirt this year. There are limited spots available, so sign up ASAP.
Click here to pay for your camper.
For more info on the camp visit Pondo.org or click here.