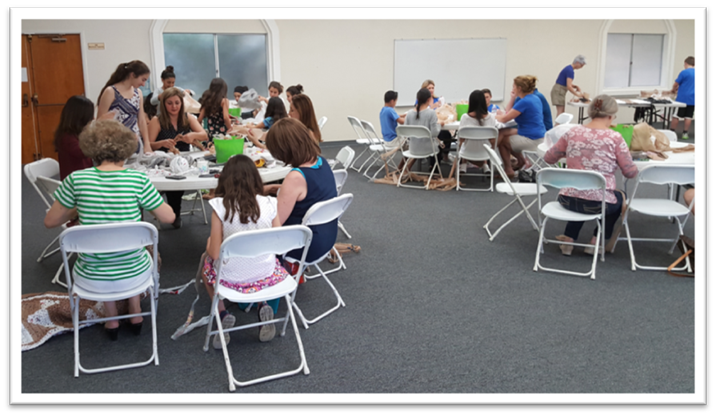 What is Tabitha Ministries?
Named for Tabitha, a disciple of Christ mentioned in the Bible, (Book of Acts, Chapter 9) who was always "doing good and helping the poor," this ministry blesses others with hand-created items. Some items we make on an ongoing basis are
sleeping mats made from recycled plastic bags; fabric layette bags, pillowcases and ponchos; crocheted or knitted washcloths, socks and hats of all sizes.
Christmas Blessing
The women of Tabitha Ministries provided handmade quilts for the American Inmates in the La Mesa Penitentiary in Tijuana, Mexico this past December. The quilts were received with such joy and appreciation. The quilts have been the only item with color the inmates have been able to own with the prisons strict color restrictions for dress, bath and bedding. Thank you Tabitha for blessing these women with a warm blanket made with love and cheer.