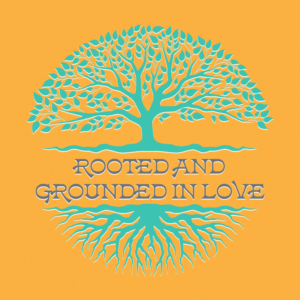 Living Way Church
Annual Mission Weekend
January 28-30, 2022
Our 2022 mission theme is
Rooted and Grounded in Love
and
comes from Ephesians 3:14-19.
For this reason I bow my knees before the Father,
from whom every family
in heaven and on earth is named,
that according to the riches of his glory he may grant you to be strengthened with power through his Spirit in your inner being,
so that Christ may dwell in your hearts through faith—that you, being rooted and grounded in love,
may have strength to comprehend with all the saints what is the breadth and length and height and depth,
and to know the love of Christ that surpasses knowledge, that you may be filled with all the fullness of God.
Mission Weekend
Pray for our Missionaries
Mission Weekend
Mission Weekend
When the Gospel is taught to children, we typically use simple metaphors, language that they can take complex theological ideas and boil them down to easily understood concepts. This is why, when a child is presented with the Gospel, it is often referred to as something like, "inviting Jesus into your heart." While that may sound easy enough, the truth is, our hearts and our minds do not have the strength to be able to really embrace such a powerful reality
So, when Paul wrote to the Ephesians (3:17) about how "Christ may dwell in your heart" he supplied the additional description that they would be Rooted and Grounded in Love.
Being rooted and grounded are two qualities that seem in short supply in our day and age. They imply depth and durability in a world marked by shallowness and fragility. But this is good news for us who are engaged in the mission of Christ's Church. After all, the Church of God has deep roots and a firm foundation. We are rooted in and grounded on nothing less than Jesus Christ, and He is love.
This year I want to invite you to explore how being Rooted and Grounded in Love can transform your life. I want you to consider how Christ's love is the source and strength of your life and how the deeper your faith is in Him, the more fruitful your life and mission will be.
Our Special Guest Speaker
Steve Trevino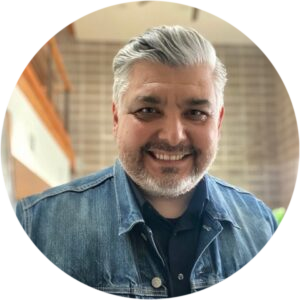 Steve Trevino has trained frontline workers, missionaries, and refugees on every continent except Antarctica. This includes persecuted Christians of the Underground Church in China and in some of the most dangerous places in the Middle East.
Through the theology of the cross, Steve teaches how to experience joy in suffering and how to thrive in hostile environments. His unique message is an impartation of faith that has produced resilient disciples and fueled the fastest growing movements of Christianity in the world. Steve along with his wife Julie, have planted churches in the United States and in the Middle East. They have founded multiple non-profits including drug and alcohol addiction treatment centers for men, women and teens. Steve and Julie have devoted their lives to serving the lost, the last and the least through humanitarian efforts, rescue missions for the homeless, transitional housing for recovery clients and disciple-making movements around the world. Steve and Julie live in Dallas, Texas.
Steve currently serves on the senior leadership team for Global Catalytic Ministries (GCM). Through GCM, Steve helps lead the fastest growing movement of Christianity in the world today, happening in Afghanistan, Iran and throughout the Middle East as featured in the documentary film, Sheep Among Wolves I and II.
We are thrilled to have Steve and his wife Julie with us during our Mission Weekend and hope you will join us and be inspired to be a part of reaching our world with the love of God!