Weekly Bible Studies
In Acts 2:42 we find that the early Church "devoted themselves to the apostles' teachings, to fellowship, to the breaking of bread and to prayer." In other words, they were committed to learning the things of God, they were dedicated to building a culture of supportive community, open acceptance, and embracive love where relationships could flourish and thrive, and they were determined to seek God through prayer! The result of this was that "Everyone was filled with awe, and many wonders and miraculous signs were done by the apostles."
And so, we invite you to join us as we imitate what we see in this verse. Join us as we devote ourselves to the captivating Word of God, to a community of active love, and to the mighty work of prayer, then watch and see how God fills your life with His displays of awesome power!
Our Women's groups meet on Wednesday mornings and again on Thursday evening. These groups provide a refreshing discipleship opportunity for the women in the church.
Thursday Evening Bible Study
6:30 PM West Room, Living Way Church
Join us for a video led Bible Study titled, "Discerning the Voice of God," by author Priscilla Shirer. In this study we are reminded that hearing God's voice comes from realizing what salvation does in our spirits and a commitment to humble obedience. Through this study you will become more familiar with God's Holy Spirit, His character, language, and tone of voice.
There will be a workbook and homework throughout our study. Please contact the church office for more information.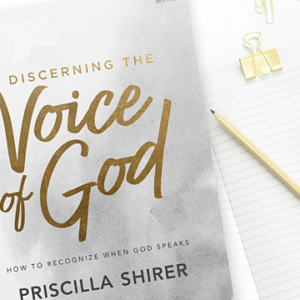 Wednesday Morning Bible
Study
9:45 AM East Room, Living Way Church
Join us for worship, Bible Study, discussion and prayer time with your sisters in Christ. We will be using a Women of Faith Study Guide series, titled, "Praying with Power."
In this study we will explore journaling prayers, prayer attitudes, and how to pray our way through a desert or a valley. The guide includes down-to-earth illustrations, and reflections to help you move the truth from your head to your heart.
We hope to see you there!