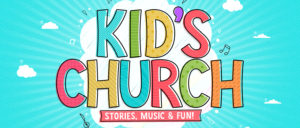 Kid's Church
We offer classes for Preschool aged 3 & 4, and Kid's Church for grades Kindergarten through fifth. Both classes meet in the Education Center and run simultaneously as Corporate worship from 10:00 AM to 11:15 AM.
Sunday School
We have Sunday School classes for children Preschool through Junior High. Classes are from 9:00 to 9:45 AM.
Digging Into the Life of Jesus leads kids in walking in Jesus' footsteps from his birth to his resurrection and ascension. Kids don't just learn about the historical Jesus; they get to know him personally. They'll discover that Jesus is a real person—a real friend—who makes a difference in their lives today.
Our Children are DIGGING IN
We are excited to offer the DIG IN Sunday school curriculum from Group that moves kids from knowing about the historical Jesus to knowing him personally. With DIG IN Sunday school lessons, kids grow in a relationship with Jesus. Kids love that the Sunday school lessons are experiential, offering multisensory, educationally sound experiences that immerse kids in learning. Through these Bible lessons for kids, children get time to talk and process thoughts and concepts instead of only listening.